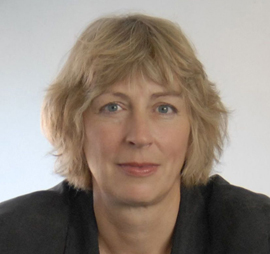 Lorre Lynn Trytten received her composition degree from the Utrecht Conservatory in the Netherlands. Her compositions cover the whole spectrum of her musical experience, from bluegrass band to symphony orchestra. For Flairck and the Willem Breuker Kollektief she wrote and arranged music. She has written much string chamber music and has made string arrangements for popular artists. Most recently she has written a multi-media violin concerto and a piece for jazz choir. Next on the agenda: a Good Friday Vesper for mixed choir and another mixed-media project, this time for accordion ensemble.
Lorre is not an ivory tower composer. She consults with the musicians who will be performing her pieces; tries to be present at rehearsals; is willing to learn, grow and change through collaboration. In her opinion this method of working forges a link between composer and musicians that cannot but improve the ultimate quality of the performance.
Lorre's compositions appear on the following CD's:
Flairck: De Optocht (1992)
Kamerorkest Driebergen: Brainstorm (1995)
Alphen Opus 2: (2)You (1998)
Willem Breuker Kollektief: Dorst (2000)
Lorre Lynn Trytten: Feet on the ground (2002)
Alphen Opus 2: Definitely Dutch (2007)
Klimt!: Kiss the guitar player (2009)
De Biltstars: Lekker kruimig! (2009)
Bow Regards: Musicals & Ballads (2014)
Some compositions are published by Donemus (Muziekgroep Nederland); the rest by Jumping Icecubes.