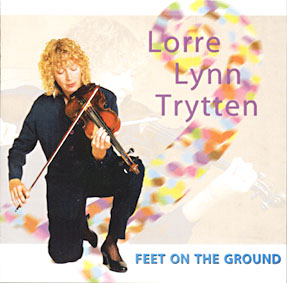 "Feet on the ground" (2002) is a CD featuring Lorre Lynn Trytten on the violin and viola. It's safe to claim that there was never a CD quite like this one. As a showcase for the diversity of Lorre's musical taste, pop, jazz, ethnic and classical music all pass the revue. Thirteen of the nineteen tracks were written by Lorre herself; the other six by Sezen Aksu, J. S. Bach, Dexter Gordon, John Hiatt, Bernard Hunnekink and Cheb Mami. Lorre's virtuosity, energy and passion are given ample chances for display and thanks to sound engineer Bob Schimscheimer the warm tone of her acoustic instruments has been faithfully reproduced.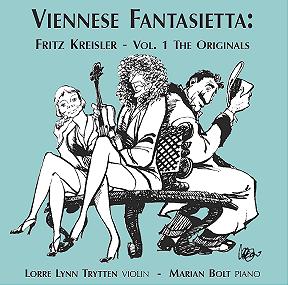 Lorre and pianist Marian Bolt have played together since conservatory days. Their shared interest in the music of Fritz Kreisler has led to the collection of his complete works, some of them long out-of-print. Their first CD collaboration, "Viennese Fantasietta: Fritz Kreisler - Vol. 1 The Originals" appeared on the EMI label.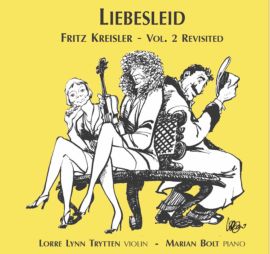 In the summer of 2010 a follow-up CD
"Liebesleid: Fritz Kreisler - Vol. 2 Revisited"
was recorded on the Mirasound label. This time Lorre and Marian chose favorite works they had not previously recorded; these included transcriptions, arrangements and "classical manuscripts," which were original works of Kreisler written in the style of older masters.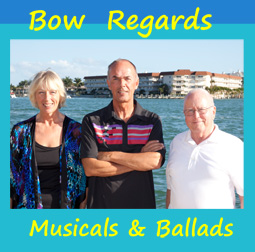 In 2014 Lorre's new group Bow Regards recorded their first CD "Musicals & Ballads". Clifford Daly plays keyboards and Cees Koolstra plays guitars. The CD presents a sample of the vast Bow Regards repertoire. It includes their first love, instrumental arrangements of show tunes, and their latest interest, ballads sung in three-part harmony. Recordings were made in Orange Glow Studio (Bonita Springs, Florida), Omval (Amsterdam, The Netherlands) and Marco Towers Studio (Naples, Florida).